Planning Your Home Projects with Jamie Banfield
Dec 10, 2018, 19:59 PM
For the first time at the Calgary Renovation Show, we're very excited to welcome award-winning Vancouver-based designer Jamie Banfield of
Jamie Banfield Design
! Before making his Calgary Renovation Show debut, we asked Jamie to share his top five design insights and tips for making your home goals happen! Read on to get inspired.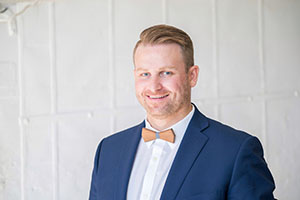 1. Set time aside to plan your project
When Jamie and his team first begin the design process, they spend time with their client at their house to spend time with them reviewing all the aspects of the project, from the intended function, to what's already working in the space, what's not, and the must-haves for the client. Incorporate this approach to your projects by planning ahead and making an audit of your space. When you plan your project, you allow yourself to have clear goals and an organized plan-of-action, reducing stress in the long run.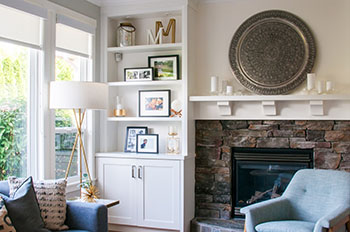 2. Think about the intended function for your space
Learning how different elements in a space can be moved around to change how a room works is essential to making your space as productive as possible. Jamie suggests viewing different pieces in a room as "LEGO blocks," allowing you to move them around and completely change the way your space works. For example, you could move your ottomans and add a strategically placed tray to have this double as a coffee table.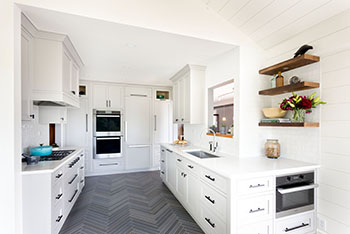 3. Make a wish list before starting your project
When planning your project, Jamie suggests making a wish list of what you want for your space. Think big! Make sure to keep in mind what you wish to use the space for. Think about this not only before starting your project, but throughout working on it as well. Be sure to separate your wish list from your "must-haves" to ensure that you are realistic with your project and so it remains attainable.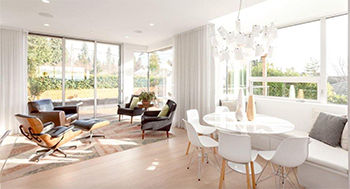 4. Think about the 'why' for your project
When working on your project, Jamie advises asking yourself 'why' for each space and area involved to improve its functionality. For example, if you use your entryway to put on your boots and coat on, it's looking at the way that the door swings, and how that can affect your morning. Ask 'why' throughout your project to create a better living space for you and your family.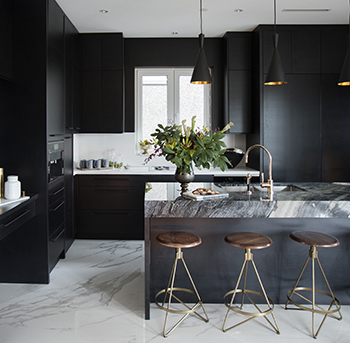 5. Enjoy the process
If you plan out your process, make a wish list, and think about the functionality of your space, you have all the tools you need to enjoy the process! For Jamie, one of the advantages of planning your project is that you are able to reduce stress for yourself and have a clear road map of how your project is going to go. Renovations are supposed to be fun! After all, they're a creative way to increase the functionality and beauty of your space. Get excited for working towards an end result, but enjoy every step of the journey.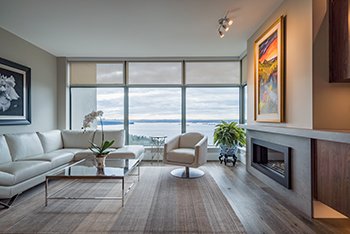 For more design tips, make sure you come and see Jamie at the Calgary Renovation Show on the Main Stage on Saturday, January 12 at 4pm and again on Sunday, January 13 at 11am where he will be revealing his top ten hacks for the perfect bathroom project!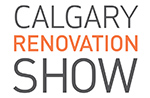 JANUARY 11-13, 2019.
BMO CENTRE