Sponsor Spotlight: Energy Efficiency Alberta
Dec 20, 2018, 13:41 PM
We're excited to welcome
Energy Efficiency Alberta
to the Calgary Renovation Show. Energy Efficiency Alberta is a new provincial agency providing programs and services to help Albertans save money and energy. Their programs promote the use of cutting edge technology to reduce emissions without any changes to your quality of life. Save money on your utility bills, your home or business gets technological upgrades to make it more comfortable and efficient, and Alberta consumes less energy. We all win.

We caught up with the Energy Efficiency Alberta team ahead of the Calgary Renovation Show to get the scoop on their services and how to learn how they're helping Albertans save money and the planet. Enjoy our brief interview below!
How does your product/service work?
"The Home Energy Plan is one of many great programs offered by Energy Efficiency Alberta. It was designed to address the robust residential needs of Albertans, including greater rebates on a larger scope of upgrades (including furnaces, insulation, boilers, skylights and more). Home Energy Plan also incorporates rebates on DIY projects, offering rebates on upgrades completed by homeowners.
It starts with an EnerGuide Home Energy Evaluation, for which we offer a $300 instant rebate. This evaluation will determine the causes of the largest energy losses in your home. Once the evaluation is complete, a personalized online report will be created for you on Energy Efficiency Alberta's service portal, www.homeenergyplan.ca. Here you can create a customized home improvement plan for your home with access to over 1,000 program participating contractors who can complete your home improvements and help you receive rebates. You'll also receive a bonus rebate of $1,000 when you complete three or more home improvements within 18 months of completing your Home Energy Evaluation."
What can we look forward to from you at the Calgary Renovation Show?
"We'll have our team of experts on site to help any homeowner or business understand the types of energy efficiency programs available to them and provide information on specific rebates and energy savings."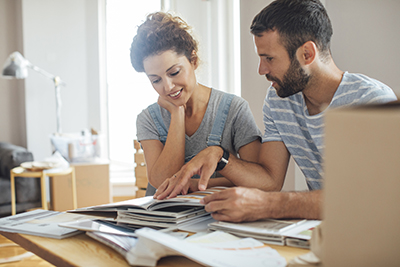 What advice do you have for homeowners?
"There are many ways to understand areas of energy loss and efficiency in your home. We've partnered with
MyHEAT
to offer consumers an online overview of their home's heating performance. Simply choose your location, enter your address and you'll get an instant report of the greatest areas of heat loss within your home."
What inspires your products/services?
"Success stories of Albertans who have benefited from our programs. Our team is dedicated to providing energy efficiency and renewable energy programs that help reduce carbon footprints while saving money on utility bills."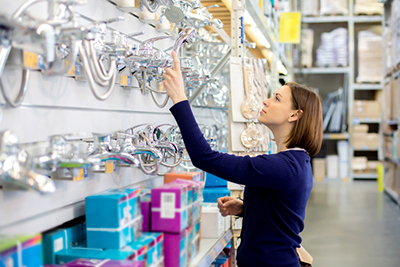 What is your favorite part of the Calgary Renovation Show?
"Getting a chance to talk to consumers about energy efficiency, including the details and impact of the programs we offer. Especially with such a great group of complementary vendors that help provide attendees with a holistic, well-rounded experience."
What design / décor trends are you loving in 2018 or anticipating for 2019?
"Anything that increases energy efficient home upgrades. For example, home water efficiency through tankless water heaters, transition to LED lighting or insulation."
Are there any success stories you'd like to share?
"Consumer success story examples:
https://www.efficiencyalberta.ca/garys-home-energy-evaluation/
https://twitter.com/efficiencyAB/status/1069608202814267392
https://twitter.com/efficiencyAB/status/1070353151419543552
Link to our blog for more:
https://www.efficiencyalberta.ca/blog/
"
What can folks expect when they work with you?
"Our programs are designed to make it very easy and attainable to conserve energy. We want to help Albertans understand the "why", the "how" and "what" financial help is available in the form of loan guarantees, incentives rebates and grants. There isn't really a downside: you save money on your utility bills, your home or business gets technological upgrades to make it more comfortable and efficient, and our province consumes less energy."
The Calgary Renovation Show is filling the BMO Centre with products, services, and experts, like Energy Efficiency Alberta, to help you with your next home project. Join us January 11-13. We can't wait to see you there!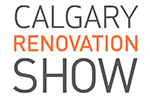 JANUARY 11-13, 2019.
BMO CENTRE